General Maintenance & Preventative Pest Control
ZAP Pest Control appreciates the opportunity to offer you the following General Maintenance, Preventative Pest Control Program.
ZAP Pest Control will treat your home on a quarterly basis (every 3 months) to control pavement ants, spiders, beetles, crickets, centipedes, millipedes and mice and rats. The price of this treatment is included in your quarterly cost. Oftentimes, chemical sprays and baits are needed to help eliminate pests on the interior.  Spraying of insecticide will ONLY be applied if activity is noticed. Insect/rodent monitors (baits, gels, snap traps and glue boards) are often used to indicate any pest activity.
ZAP Pest Control will make every attempt to provide a pest-free environment by carefully applying control measures during regularly scheduled services, but will allow one "emergency" service to be performed per quarter at no additional charge, should the need arise.
ZAP Pest Control will supply all necessary equipment and labor to ensure a pest-free environment within your home.
The cost of service will be dependent upon the size of your property. Normally between $95-$150 plus tax.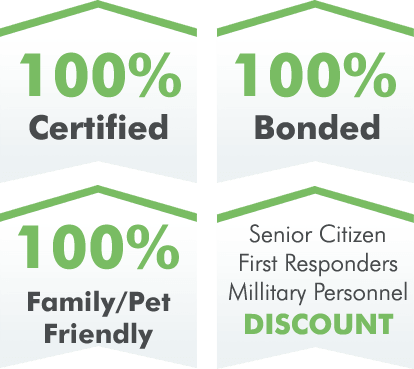 SCHEDULE AN APPOINTMENT
Let ZAP deploy a family and pet-friendly solution for pests!